Membership in International Platforms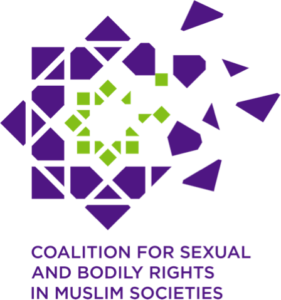 CSBR (The Coalition for Sexual and Bodily Rights in Muslim Societies)
CSBR was founded in 2001 as a solidarity network of organizations, activists and academics advocating for and actively working towards sexual and bodily rights in their regions. Based on the premise that sexual, bodily and reproductive rights are fundamental human rights for all and that everyone must have the autonomy to freely decide on all matters concerning their sexuality, body, and fertility without facing discrimination, CSBR has expanded itself with the incorporation of civil society representatives, researchers and academics from the Middle East, North Africa, South and Southeast Asia. With Women for Women's Human Rights – New Ways among its founders, CSBR has 32 members across 15 countries. Its member organizations in Turkey include Kaos GL and Lambdaistanbul in addition to WWHR-New Ways. Since its founding, CSBR has organized a plethora of events, activities and trainings to build solidarity on the issue of sexual and bodily rights. It has played a leading role in starting a public discussion on sexual rights, a matter generally met with silence in Muslim societies, as well as breaking down taboos around the LGBTI issue in member countries.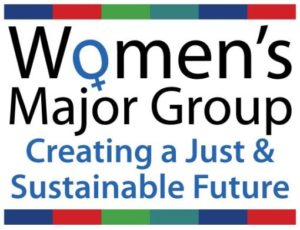 WMG (Women's Major Group)
The Women's Major Group (WMG) was created at the 1992 Earth Summit in Rio de Janeiro, Brazil, where governments recognized "Women" as one of the 9 important groups in society for achieving sustainable development. The WMG is an official participant in the United Nations processes on Sustainable Development. It facilitates women's organizations' active participation, information sharing and input into the policy space provided by the United Nations. With over 600 listserv members, the WMG is a self-organised group open to all interested civil society organisations working to promote human rights-based sustainable development with a focus on women's human rights.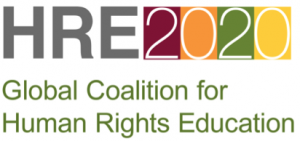 HRE2020 (Global Coalition for Human Rights Education)
HRE 2020 is a civil society coalition to support and strengthen the implementation of international human rights education commitments. With a membership of 16 networks and non-governmental organizations across the world, HRE works with civil society and other stakeholders to promote quality human rights education. The HRE2020 Coalition holds that a comprehensive education in human rights provides knowledge and imparts skills to empower individuals to promote, defend and apply human rights in daily life. The year 2020, one year before the 10th anniversary of the adoption of the UN Declaration on Human Rights Education and Training, is key in that it will be the year for assessing the achievement of governments, international institutions and civil society to provide access to quality human rights education.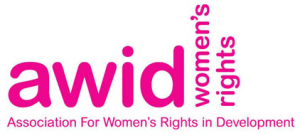 AWID (Association for Women's Rights in Development)
AWID is a global, feminist, membership-based, movement-support organization working to amplify the voices, reach and influence of women's rights defenders, organizations and movements in order advance women's rights on a global level. With thousands of individual and institutional members from over 140 countries, AWID believes in the importance of collective power-building to enact positive change in terms of women's rights and gender equality. To this end, it engages in action research and knowledge production, advocacy work to influence key organizations and bodies, knowledge sharing and partnership-building, as well as strategic meetings and dialogue in order to build bridges to overcome existing fragmentations.

ICAN (International Civil Society Action Network)
Founded in 2006, ICAN is a nonprofit organization promoting civil society activism regarding matters concerning women's rights, peace, and human security in countries experiencing violent conflict or a transitional period, and affected by closing political space. ICAN aims to support women's initiatives in order to build bridges across schisms separating activists and politicians, contribute to their efforts to make their voices and experiences heard, and facilitate their experience sharing.
CSW WRC (Women's Rights Caucus)
As an advocacy group dedicated to lobbying and influencing the United Nations Commission on the Status of Women (CSW), the Women's Rights Caucus brings together different areas of expertise to provide a safe and vital space for women's participation. It coordinates women's organizations during CSW sessions, creating channels for their communication and information sharing with its strategy meetings and mailing list. It enables women's organizations to work together and share responsibilities in a coordinated manner on fronts such as monitoring the opposition, determining priorities, preparing the necessary position documents, and communicating with government authorities.
GSWFSD (Global South Women's Forum on Sustainable Development)
The Global South Women's Forum on Sustainable Development believes that gender equality must be integrated into both a human rights and sustainable development framework as an interlinked and indivisible issue. With a membership including representatives from women's organizations from Asia, Latin America and the Pacific, GSWFSD creates space for the sharing and discussion of women's experiences, successes, obstacles faced and lessons learnt. Convening once a year, women share their experiences of good practices regarding the monitoring, reporting and implementation of Sustainable Development Goals as well as civil society participation in order to ensure their successful implementation in each region, and develop various solutions to common problems they face.
Membership in National Platforms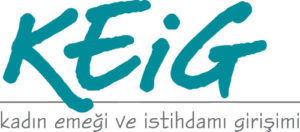 KEİG (Women's Labor and Employment Initiative) Platform
The Women's Labor and Employment Initiative (KEİG) Platform was founded in 2007 by women activists and academics working in the field of women's labor and employment. Bringing together 32 women's organizations from 16 provinces focusing on different areas of gender equality from labor to male violence against women, and women's participation in politics, the platform works to formulate and endorse the common demands of women's organizations on women's labor and employment. It aims to influence policy-makers and develop new policies guaranteeing women a secure and permanent position within the workforce, and jobs with decent working conditions and a fair income. In formulating these policies, it comes from a perspective foregrounding countering the invisibility of women's unpaid domestic labor and dismantling all kinds of gendered division of labor both within and outside the home. The platform's activities include holding meetings and workshops, issuing press statements, carrying out research, producing publications, working in this area with other women's platforms, and conveying the policies and demands formulated to the relevant authorities and agencies.
Women's Coalition
The Women's Coalition is a platform comprising independent women's organizations operating on a local and national level that have joined forces in order to increase women's social and political participation, and pave the way for an egalitarian and justice-oriented political practice in the face of the currently dominant politics of discrimination based on violence and force. The Women's Coalition's main goal is to secure the equal participation of women in all areas of life including the social, the economic, and the political, thus guaranteeing their leverage in decision-making processes regarding the allocation of resources.
CEDAW Civil Society Executive Committee in Turkey (CEDAW STYK)
CEDAW STYK (also known as the Executive Committee for the NGO Forum on CEDAW – Turkey) is a civil society partnership formed to monitor and report on discrimination against women. The principles laid down in the Convention on the Elimination of All Forms of Discrimination Against Women (CEDAW), to which Turkey is party, comprise the backbone of this partnership. As per the CEDAW Convention, states parties are expected to submit a periodic report to the CEDAW Committee every four years, indicating to what extent the provisions of the Convention have been brought into effect, the current situation in terms of discrimination against women, any developments related to the framework of the Convention, and steps towards its implementation. Civil society organizations also monitor the implementation of the Convention and prepare shadow reports detailing their own views. As an umbrella of 14 women's organizations, CEDAW STYK has submitted shadow reports to the CEDAW Committee during Turkey's last two evaluation periods. CEDAW STYK also prepares booklets to disseminate both its shadow reports and the final comments by the Committee.
The Cairo +20 and Sustainable Development Goals Platform
The platform is a discussion group involving NGO representatives and professionals working in the field of sexual and reproductive rights as sustainable development goals, started during the UN Rio+20 Conference, in the climate of global discussion prompted by the upcoming 20th year review of the Programme of Action adopted by the United Nations International Conference on Population and Development (ICPD) in 1994 and endorsed by Turkey as well. Founded with the mission to achieve recognition and lifelong protection for the sexual and reproductive rights of all individuals in Turkey within a gender equality framework, and to make these rights central to any sustainable development agenda, the platform has a membership of about 20 civil society organizations working on sexual and reproductive health and rights.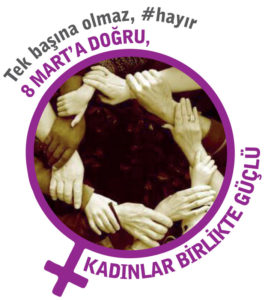 Women Are Stronger Together
Women Are Stronger Together is a campaign group started by women and women's organizations in the early days of 2017 in order to carry out joint actions leading up to the 8th of March International Women's Day.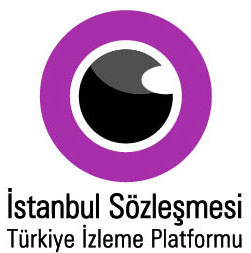 Istanbul Convention Monitoring Platform – Turkey
Composed of independent women's and LGBTI+ organizations, the Istanbul Convention Monitoring Platform – Turkey was established in order to monitor and report on the implementation of the provisions of the Council of Europe Convention on Preventing and Combating Violence against Women and Domestic Violence. With its 81 women's and LGBTI+ member organizations, the platform put its name on the civil society report prepared and submitted by independent women's organizations during GREVIO's 2017 evaluation of Turkey's implementation of the Istanbul Convention.
European Women's Lobby – Turkey
Founded in 1990, the European Women's Lobby (EWL) is the largest umbrella organization of women's associations in the European Union (EU). EWL works to promote women's human rights by advocating for equality between women and men, and embracing the wide range of difference amongst women. The EWL Turkey Coordination (EWL-Turkey) was founded by women's organizations in Turkey in 2004, and currently has a membership of 70 women's organizations.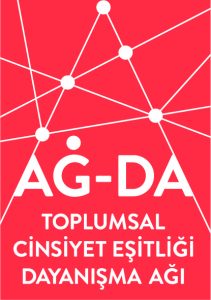 Gender Equality Solidarity Network (AĞ-DA)
Founded through the collaborative efforts of the Ankara Solidarity Academy (Ankara Dayanışma Akademisi – ADA) and the BİRARADA Association for Science, Art, Education, Research and Solidarity, the Gender Equality Solidarity Network (AĞ-DA) is a network that brings together 75 academics and 42 civil society organizations working on gender equality. AĞ-DA's mission is to contribute to a re-establishment of bonds between the academia and civil society, which have been losing ground in the field of gender equality. In light of this mission, it seeks to create channels to enable the exchange of information, research and field experience with regards to gender equality between civil society organizations and academics. AĞ-DA operates under the project "Promoting Gender Equality through the Network of Solidarity Academies" run by ADA and BİRARADA with the support of the European Union.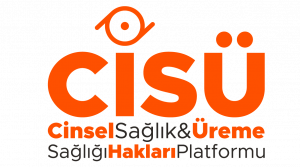 Sexual and Reproductive Health and Rights Platform Turkey (CİSÜ)
Having operated as the Cairo +20 and Sustainable Development Goals Platform from 2013 to 2018, the platform was reactivated in February 2020 resuming its advocacy work under the name of the Sexual and Reproductive Health and Rights Platform Turkey (CİSÜ) with the incorporation of new civil society organizations. The platform is composed of individuals and civil society organizations working in the fields of sexual and reproductive health, family planning, women's health, public health, gender equality, sexual orientation and gender identity, sexually transmitted infections, disabilities, asylum-seekers and refugees, and youth and law. 
As a joint advocacy platform, CİSÜ carries out its work based on data and evidence, aiming to map out the current situation in terms of reproductive and sexual health rights and services in Turkey and promote equal access to these rights and services without discrimination.
Group for the Emergency Prevention of the Killing of Women
The Group for the Emergency Prevention of the Killing of Women was started in July 2014, with the demand for emergency measures against rampant feminicides. The platform continues to organize against male violence and the politics reinforcing it.