WHO WE ARE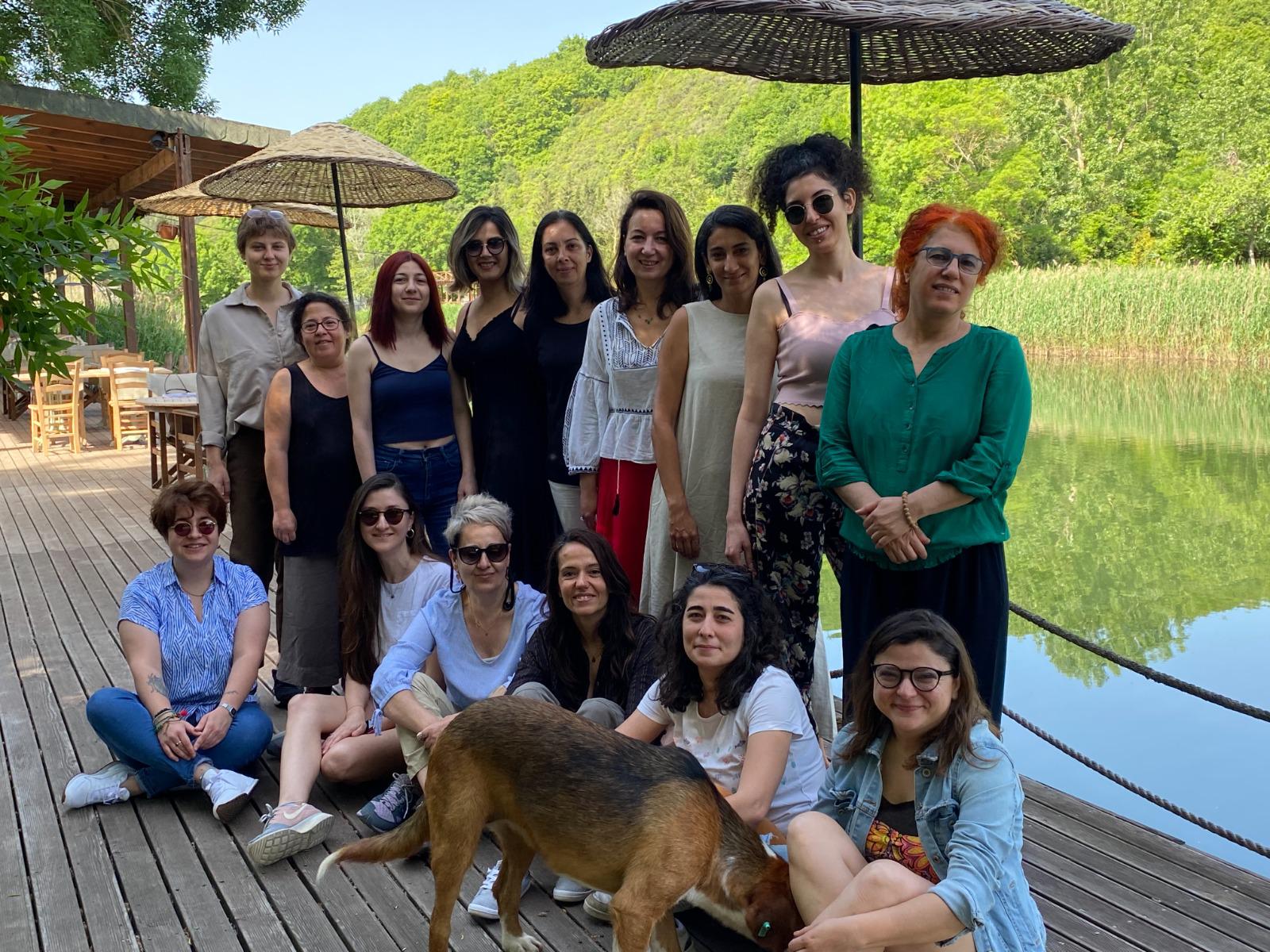 Women for Women's Human Rights – (WWHR) is an independent women's organization founded in 1993 with the aim of promoting women's human rights in Turkey and around the globe.
Its name was inspired by the affirmation of women's rights as human rights in the United Nations (UN) World Conference on Human Rights held in Vienna earlier that year. WWHR operates on the national, regional and international levels to ensure the full implementation of women's human rights and support the participation of women in all spheres of life as free individuals and equal citizens.
In its 25 years of service, WWHR has been granted the following awards:
1999: The Leading Solutions Award by the Association for Women's Rights in Development (AWID), in recognition of our contributions to advancing gender equality and social justice.
2004:  Recognition as one of the best tactics in human rights worldwide by the international New Tactics in Human Rights Program for our Women's Human Rights Education Program (HREP).
2007: The Gruber Foundation International Women's Rights Prize, for our efforts to build the Coalition for Sexual and Bodily Rights in Muslim Societies (CSBR) as a solidarity network and our related advocacy work.
2015: The Joan B. Dunlop Award received by WWHR co-founder Pınar İlkkaracan, presented by the International Women's Health Coalition (IWHC) in order to support brave women working to build healthy and safe societies for women and girls.
Our Approach
WWHR strives to promote sustainable social change and transformation to achieve gender equality and the fulfillment of women's human rights on all levels from the local, to the national, regional, and global. It believes that true and permanent change is only possible when the struggle for women's rights and equality is carried out on all levels in an integrated manner.
To this end, WWHR adopts a holistic perspective to women's human rights, with attention to the links concerning women between issues such as violence against women, education, economic and legal rights, sexuality, reproductive rights, the rights of girls, and gender equality. It takes active part in women's platforms and coalitions in Turkey and abroad in order to develop and ameliorate national legislation as well as international documents and mechanisms in favor of women.
Collaborating with women's and LGBTIQ organizations with similar objectives in the movement for women's human rights and gender equality ever since its founding, WWHR combines various methods in its efforts, including action-research, the production and distribution of publications and material, training, monitoring, reporting, advocacy, and network building.
Our Aims
Equip women with critical awareness and skills to exercise their rights and encourage them to become catalysts of social change by developing and implementing training programs on women's human rights;
Raise awareness on women's and LGBTIQ rights through capacity building for activists and those working in the field of women's human rights;
Strengthen efforts to promote equality and nondiscrimination by building international, regional, national, and local solidarity networks that bring together individuals and organizations advocating for women's rights and gender equality issues;
Engage in active advocacy work on the national and international level to actualize and further women's human rights and gender equality;
Produce and/or share and disseminate feminist strategies, knowledge, publications and tools useful in pushing back against gender discrimination and supporting organizing efforts.